Mô tả
The ANGUSTOS's KVSMW0404K3 4 x 4 HDMI Matrix Switch is our newest HDMI solution that provide an easy and affordable way
to connect any of 4 HDMI video sources to 4 HDMI displays.
Built-in indication for a quick view of all port connections via the front panel LCD, user can now check the signal
from input and out put with just a glance.
The KVSMW0404K3 support the seamless switching features that employs a FPGA matrix architecture that
support continuous video streams, real-time control and stable signal transmissions.
With a built in high-performance scaler, the KVSMW0404K3 can easily converts various input resolutions into
various output display resolutions, giving the best video and picture quality across all displays. The unit also
support video wall features with an easy to use web GUI, remote control, button that can be used to customize into different video wall layouts.
FEATURES
4 x 4 HDMI input / outputs.
Switching in less than 40ms
Support 2 x 2 VIDEO WALL set up.
PCM 2 CH Audio
Support EDID management
Compliant HDCP 2.2 and 1.4
Auto Signal Enhancement
4K@30Hz 4:4:4, downscale support with 1080p@60Hz / 720p
36 bit color with 1080p@60hZ. Support 3D video format.
Switching mode: Web GUI, Button, IR remote control, RS-232 control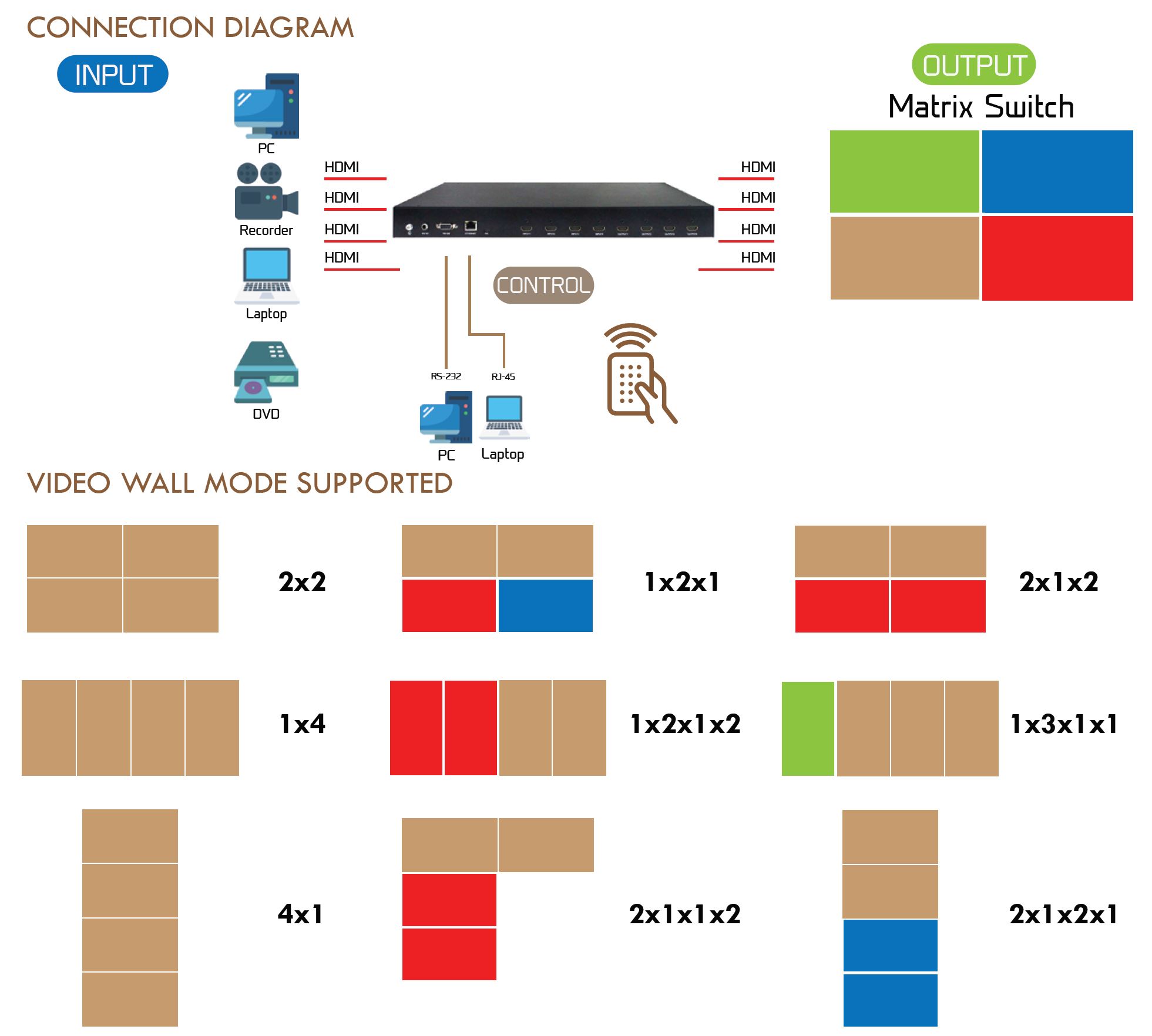 DOWNLOAD